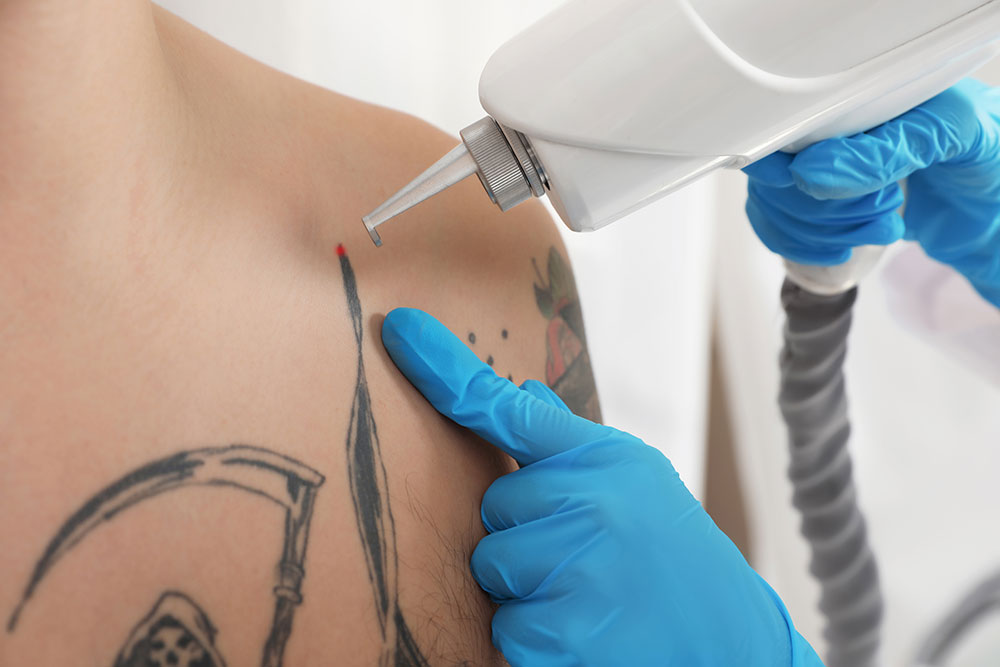 Have a Tattoo That Stinks? We'll Remove Your Ink!
Rely on our specialists for laser tattoo removal in Eagle, Boise & Meridian, ID
The name of your last significant other is tattooed on your arm for everyone to see. You regret this tattoo, and rather than having it covered up, you'd like the ink removed from your skin altogether. You can count on Cottonwood Laser Care of Boise, ID to remove your tattoo with the Quanta Q-Plus Laser. This is the only device on the market that can remove difficult ink colors without scarring.

Tattoo removal typically requires 2 to 20 treatments, depending on the color of the ink, skin type and various other factors. If you're concerned about the pain, we offer topical sprays and physician-administered local anesthetics.

You can reach us at 208-995-2876 to learn more about the tattoo removal process.